Travels





Hikes and Tours: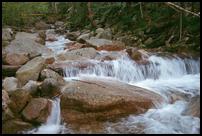 Here is a collection of pictures and stories from short day or weekend trips

Multiple Sclerosis Ride '02 Tour the Vineyard
NH Greenleaf Trail
Multiple Sclerosis Ride '01 Surf'n Turf



Coast to Coast Bicycling Trip:
During the summer of 2002 I bicycled from Yorktown, Virginia on the Atantic Coast to San Francisco, California on the Pacific Coast. This trip was about 4300 miles long and took me probably 83 days. I visited many National Parks on the way, crossed three mountain ranges and saw a lot of the USA.


Rocky Mountains Bicycle Trip: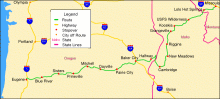 In the summer of 2000 I went on a bicycling tour through the little hills out west, the Rocky Mountains. I started Missoula, Montana in the foot hills on the western side of the Rockies and bicycled through an amazing landscape to Eugene, Oregon just 100 km (60 miles) of the Pacific coast. This 1258 km (782 miles) trip took me 17 days. I did not see many snow capped mountains but lush green meadows, forests with huge pine trees, barren canyon lands and I met some amazing people. I kept a log during the trip and this is now online here. I did not get around to scanning the pictures yet. They will be online soon.
Map of the Tour From Montana through Idaho to Oregon.
Logbook Tour description and soon some pictures.



India, Land of Billions: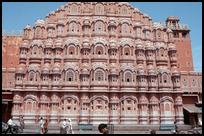 In the Summer of 1999 I embarked with five friends on a journey to India. Three of my friends are from Mumbai (the city formerly known as Bombay). That helped a lot, they know the country, speak some of the languages and voluntiered to arrange the trips, helped us haggeling with the vendors and so on. Their families allowed us to stay at their places in Mumbai and fed us more delecious food than we could eat.
Aside from seeing Mumbai, we went to several places in the area around this huge city and did a long trip to many touristy places in the north: Mount Abu, Udaipur, Jaipur, Agra, Khajuraho and Varanasi.
Photo Album: Mumbai, Lonavla, Ajanta, Ellora and so on.
Map of India From Mumbai to Kajuraho and back.